A few months ago I spoke to you about Amazon FBA in Spanish, I told you how this business model works and what its advantages and disadvantages are; I mentioned Jungle Scout briefly in it, but I don't think I gave it the importance it deserves.
That is why in the last months I have started to test it to get niche markets in Amazon and the truth is that it has not gone badly, what is the negative point? That I have not been able to test it with real products mainly due to lack of time although I do not rule them out for the future.
Today I am going to do an analysis of the Jungle Scout in which I will tell you my impressions and if it is worth buying it or not. See you in the comments? 🙂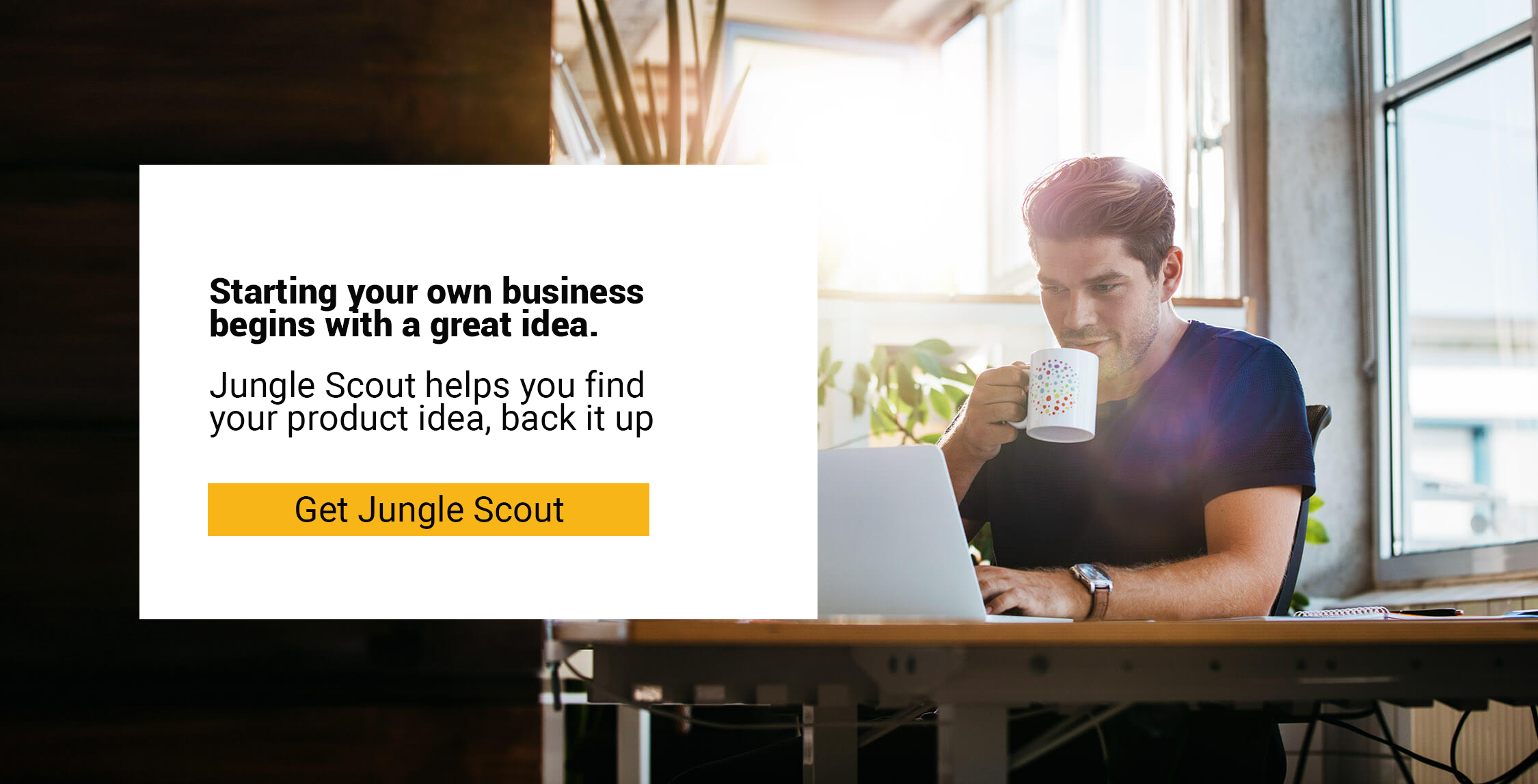 What is Jungle Scout and how can it help you?
The first question goes to the heart of the problem, that's fine.
Jungle Scout is software that helps you solve the biggest problem of all those who are dedicated to FBA, finding a product that is truly profitable.
I do not dedicate myself to it but as I told you in the previous post about the model, I was living in Thailand with several colleagues who were dedicated full time and that is why I consider that I learned how it works above and could see their habits.
I assure you that you have to invest a lot of time in finding a profitable product because in each product a considerable amount of money is invested. Who likes to lose money?
Maybe said like that doesn't make much sense so I'm going to introduce you to its creator:
Who is Greg Mercer
Greg is the founder of JungleScout, he created the tool in 2014 and since then his company has not stopped growing until reaching 22 people in his team at this time.
I create the software because he himself was dedicated to FBA and the truth is that he was not bad at all, if you want to know his story better I recommend you take a look at this interview.
Is it worth buying Jungle Scout?
It is true that Jungle Scout is a relatively expensive product for which we are used to in España and if we add to this the fact that for the moment it does not offer metrics for our country it makes it a little less interesting.
However, knowing how this small tool works, I can tell you that it is a real cannon, and I also believe that selling FBA in España is not as profitable as in other countries, there is less competition but also much less market, so leaving our borders may not be bad idea.
Anyway here is a truth, everything that Jungle Scout does can be done manually by investing time; The only thing this tool does is save you calculations and learning time.
Undoubtedly choosing a product that works is based on crossing a lot of data, in this case what you do in one afternoon JS can do it in a few seconds so if you go seriously with Amazon and want to make a profitable business from it … it compensates you 🙂
JungleScout will give you this information:
Product title
Price
Number of opinions
Estimated profit
BSR
Weight and measurements
Sold units
FBA cost
Mm … quite a bit of information, don't you think? Anyway in case you are half in doubt I have a recommendation for you: try it for 30 days and if you are not convinced take advantage of the money back What do you have to lose? 🙂
Where to buy Greg Mercer software
The software can be purchased easily on the official website, in case you want to purchase it you can do it from here.
Prices
In Jungle Scout we find two models, the first is a web application and the second a Chrome extension which is the one I have.
The prices of the web version are the ones above, as you will see it is paid monthly or annually. I recommend that you do it annually to save a lot of money, it is worth it 🙂
As for the Google Chrome addon is a single payment, it is the version of the program that I have tried so I think it is worth it.
It is also quite comfortable that of a single payment, it hurts more but you forget about future charges.
More resources in English
If you know English I assure you that you are going to freak out with the amount of resources and information that is out there, here we only have a couple of posts on several well-known blogs and little else while there they have several blogs that are dedicated to treating Amazon FBA exclusively.
Among them there are several that I follow and I will leave them here in case you want to stop by:
And I'm sure someone left me, I was already telling you that there are thousands of specialized blogs 🙂
Conclusion on JungleScout.com
In conclusion, I will say that Jungle Scout is the definitive program to analyze and find niches in Amazon, however I think that if you are going to dedicate yourself exclusively to the Spanish market, it may not be too worthwhile.
Although it is an excellent tool and you can get an idea of your market, it is possible that the investment is not entirely necessary, that is, if you are going to focus on another country you must have it!
Now it's your turn, what did you think of the post and the tool? Are you already dedicating yourself to Amazon FBA? How would you improve the article? I wait for you in the comments, I will be happy to hear from you.
Thank you very much for reading me like every week, see you in the next post 🙂
A hug!